Who you meet, what they say and what you choose to hear informs your life, for better or worse. This is an amazing quote from roguish movie star Errol Flynn: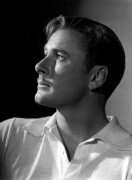 "I'm leaving economic security and I'm leaving it deliberately……. I believe that I'm going to front the essentials of life to see if I can learn what it has to teach….to hell with money! Pursuit of it is not going to mould my life for me……just one hour of time is far more important than money. Whenever you waste your time over printed words that neither enlighten nor amuse you, you are in a sense committing suicide.
Fascinating people teach, inspire and educate. Phil Hopkins has listened, learned and, hopefully, imparted a modicum of wisdom across his life. He has been a government business advisor and strategist, reporter, travel writer, property developer, theatre critic and has also travelled the world speaking about the amazing lives and stories of some of Hollywood's most enduring icons.

Cruise lines operated by Fred Olsen, Cruise & Maritime, Saga and Princess – to name just a few – have invited Phil to sail the world and tell his tales of Tinsel Town to thousands of cruisers from across the globe.

Now he has adapted his amazing research for the benefit of individuals and commerce.
To Phil his subjects are not so much movie stars as fascinating 'lives', usually featuring amazing stories, some good, some bad and some sad, but all capable of teaching the next generation.
Phil Hopkins is a story teller par excellence and will give your people new insight in a totally unique way.
By stepping back in time he promises to entertain, educate and inspire in much the same way that his subjects once did, only this time the spotlight is on them for different reasons – life lessons for your people that will improve performance and make them stop and think!